Gold Tip Hunter Arrows Fletched
00091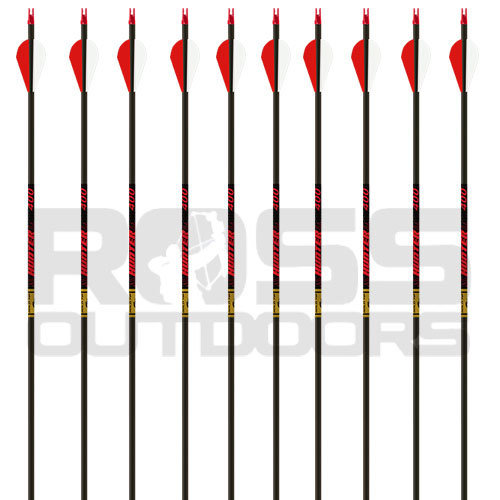 The Gold Tip Hunter is based off of the most versatile arrow ever made, the original that put Gold Tip on the map. If you had to pick one arrow to last the rest of your life, a Hunter series would be it. A mid-weight arrow that features balance of speed and penetration making it ready for any situation. Constructed of Gold Tip's Smart Carbon® Technology for unmatched durability and straightness retention.
Included Components
GT Nock
Accu-Lite Insert (300-400 spines)
Accu-Lite Insert Small (500 spine only)
Specifications
Straightness Tolerance: +/- .006"
Weight Tolerance: +/- 2 gr
Arrow Spine
300 (0) 340 (0) 400 (0)
Would you like your arrows cut & inserted at no extra charge?
Vane Color Preference
Red & White (0) Yellow & White (0) Green & White (0) Blue & White (0)
Would you like a dozen or a half dozen?
12 Arrows (0) 6 Arrows (-39.99)
Would you like to add Field Points?
No (0) Yes, (12) 100 Gr. Points (4.2) Yes, (6) 100 Gr. Points (2.1) Yes, (12) 125 Gr. Points (4.1) Yes, (6) 125 Gr. Points (2.1)