Cuddeback Camera IR Plus
00211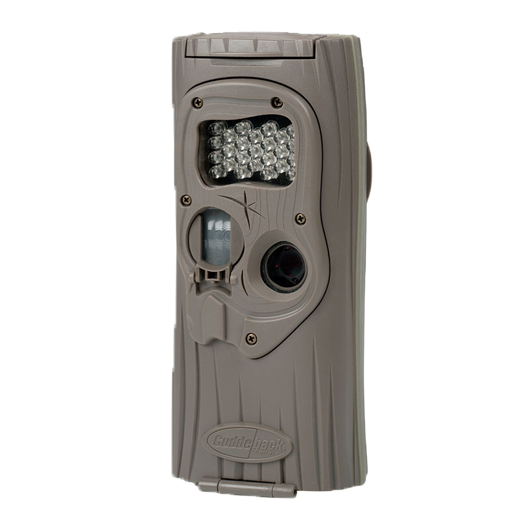 Great big pixels for better night images.
Featuring 1/2 second trigger speed that is the fastest at this price point and captures the deer that so many other cameras would miss.
Then add a Super-Fast Recovery Speed that is ready for the next picture within 1 second of taking the first, and the result is Cuddeback can capture two photos before many cameras can capture one.

Cuddeback's Super Simple Setup makes setup and deployment virtually fool-proof. Spend more time scouting and less time messing with the settings.

We even reinvented the mounting system to make it easier and more versatile to deploy the camera. With Genius™ Mount, you will not bang the camera around while strapping it to a tree. You simply strap (or screw) the mount to the tree, then slide the camera on and off as needed. Plus, optional mounts allow panning, tilting, and locking.

Cuddeback IR Plus. With this level of performance and value, it's a great camera for budget-minded hunters or those who want lots of cameras.
8 megapixel images
Low light images sensor
Great big pixels for better night images
1/2 Trigger Speed
Super Simple Setup